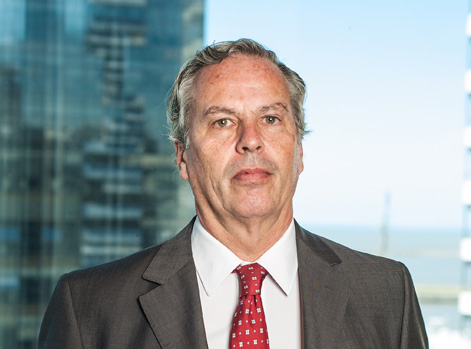 Administrative, Biddings and Regulatory Frameworks, Labor, Company, Contracts, Procedural, Industrial Property and Mergers and Acquisitions Law.
Born in Buenos Aires, Argentina; admitted 1978, Argentina.
Education: School of Law, University of Buenos Aires (1978).
Background: Freight Rail Business Chamber, privatizations and constitution of joint ventures.
Member: Bar Association of the City of Buenos Aires, Buenos Aires Public Bar Association, San Isidro (Province of Buenos Aires) Bar Association.
He took part in the bidding process for the privatization of utility companies and services (as provided for in Law 23.696 of State Reform), railway  transport (former Mitre cargo railway, General Belgrano cargo railway), communications (Correo Argentino, Argentine Postal Service), energy (Hidroeléctrica Ameghino, Ameghino Hydroelectric Power Station). He is counselor to cargo railway companies and has taken part in the renegotiations of the concession contracts provided in Law 25.561 of Public Emergency. He takes an active role in negotiating with government transport agencies. He also advices different clients in administrative matters relating to reorganizations or public works and utilities bidding processes.
In commercial matters, he was involved in the constitution of national joint ventures and important investments abroad, as well as in the initial stages of the construction and implementation of agribusiness plants for the production of biodiesel and bioethanol.
Languages: English.