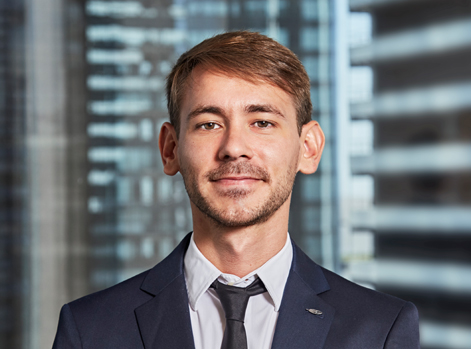 Civil, commercial and labor law. Corporate law. Litigation.
Born in Bragado, Buenos Aires Province, Argentina; admitted in the City of Buenos Aires.
Education: Lawyer, Universidad de Buenos Aires (2018).
Backround: Paralegal and Digital Signature Registration Officer at Grupo Clarín (2017-2019), where he received the Young Talent 2018 distinction.
Memberships: Public Bar Association of Capital Federal.
Languages: Spanish and English.